| | |
| --- | --- |
| 800.494.4321 | Operable Louvered Exterior Shutters |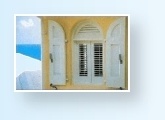 Home
Exterior Shutters
Interior Shutters
Measuring for Shutters
Shutter Hardware
Closet Doors
Interior Doors

Contact Us
800.494.4321

Custom Sized
Plantation Shutters!




---
Some blog posts
you may find helpful
Made to fit vs. Make it fit
What's wrong with how these shutters were installed?
What size Louver blade should you use?

These exterior shutters were installed at either end of a second story porch. The traditional operable louvers allow the homeowner to adjust not only how much of a breeze they get while relaxing outside, but also how much privacy they want from their neighbors.
Shutter Style :
AKE 1020
Traditional Operable Louvered Exterior Shutters
Material :
Sapele Mahogany
Location :
Charlotte, NC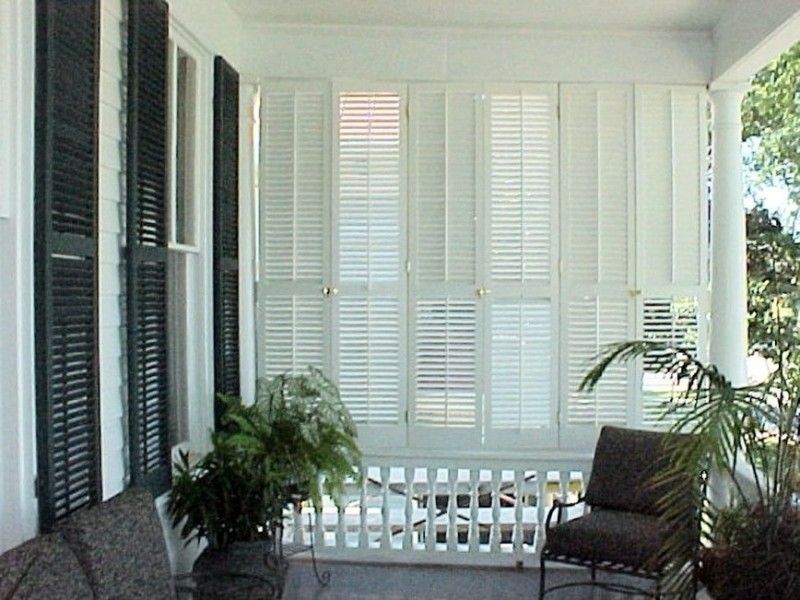 Custom Sized to your specifications
Standard wood species used are Sapele Mahogany and Basswood
Available as both Exterior Shutters and Interior Shutters
Made by Kestrel Shutters and Doors