| | |
| --- | --- |
| 800.494.4321 | Kestrel Panel Doors |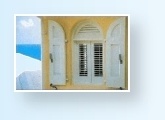 Home
Closet Doors
Interior Doors
Interior Door Hinges
Exterior Shutters
Interior Shutters

Contact Us
800.494.4321

Custom Sized
Panel Doors!




---
Some blog posts
you may find helpful
Should I go with bifold or sliding closet doors?
Which Hardwarae is Best for Your Bifold Doors?
Do I need a Bottom Track for my closet door hardware?
Choosing a Closet Door Style
Custom Sized - Panel Doors

Custom Sized !

Why Kestrel Panel Doors?

Kestrel Panel Doors offer enduring quality with traditional looks. Our panel door designs can be customized to reflect your home's style whether it is Georgian or Mission, Mediterranean or Modern.

Standard Features

Solid Hardwood Construction to insure premium grade panel doors. We mill all of our kiln dried lumber to insure qualtiy. We never use MDF or finger jointed material.


Pegged, mortise and tenon joinery that is historically accurate and provides a panel door frame that out-performs dowel and screw joints.


Floating panels to allow for expansion and contraction. Panel designs include both Colonial and Traditional raised, Shaker flat and recessed Philadelphia Federal


True Custom Sizing. We hand build every panel door to your custom size so that they are a perfect fit. We never cut down stock sizes.



Leed Credits

Kestrel Panel Doors can contribute towards LEED credits to help your project's LEED certification. To learn more contact our sales department.

Optional Features

Your style is your own. Because of this we offer several options including wood species, panel styles, panel cutouts, custom stile and rail sizes, arch tops and more. For a complete list click on the Available Options tab above.

Custom Specifications

Should you have custom specifications, or an existing panel door you need to match, just let us know and we will be happy to work with you.
Designs of Panel Doors

6530

6030

6330

6232

6231

Shown Above

6530 - Interior Door with opening for glass or mirror insert over a Colonial Raised Panel.
6030 - Fabric over Colonial Raised Panel Doors
6330 - Colonial Raised Panel Doors
6232 - 2.1/2" fixed Plantation Louvers over Colonial Raised Panel Doors
6231 - 1.7/8" fixed Traditional Louvers over Colonial Raised Panel Doors

Not Shown

6531 - Interior Door with opening for glass or mirror insert over a Flat Panel.
6523 - Interior Door with opening for glass or mirror insert over fixed 3.1/2" Calirofornia louvers.
6233 - 3.1/2" fixed Californian Louvers over Colonial Raised Panel Doors
6023 - Fabric over 3.1/2" fixed Californian Louvered Doors.
Options for Panel Doors

In addition to the options that are suitable for most styles of doors (found here) we offer the following options that are specific to panel doors.

Panel Profile

Colonial Raised Panel (standard)
Flat Panel w/ trim
Traditional Raised Panel w/out trim
Traditional Raised Panel w/ trim on the reverse
recessed Philadelphia Federal Panel
Custom

Panel Cutouts

We offer several standard panel cutout designs and can also match your own designs.

Double Sided Panels

While most of our doors have the panel profile on one face only they can be made with the back identical to the front.
Applications
Closet Doors - Panel doors can give your closets a whole new look. For a more formal setting choose our colonial raised panel doors. If you prefer something more simple and understated then consider a flat panel door.


Cabinet Doors - Our hand built Panel cabinet doors with pegged, mortise and tenon joinery will give your kitchen an old world look.


Bathroom Doors - Our solid wood panel doors provide both style and privacy. Where a high humidity is a concern we can build your doors out of Spanish Ceder or Honduran Mahogany.


Interior Doors - We can provide you with interior doors to match you Kestrel closet doors to give continuity throughout your home.


Wardrobe Doors - Retrofit that old wardrobe or book shelf with a new pair of Kestrel Panel Doors and give your room a whole new look.


Utility Room Doors - Add style as well as soundproofing to your laundry and utility rooms.