| | |
| --- | --- |
| 800.494.4321 | Kestrel Interior Doors |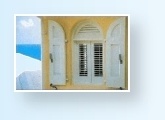 Home
Closet Doors
Interior Door Hinges
Exterior Shutters
Interior Shutters

Contact Us
800.494.4321

Custom Sized
Interior Doors!




---
Some blog posts
you may find helpful
Choosing a Closet Door Style
Glass Inserts for Custom Interior Doors
Tailored Fabrics for
Doors and Shutters
Defining Mortise and Tenon Joinery
---


Custom Sized - Interior Doors

All of our interior doors are built custom sized to your specifications. Solid hardwood construction and pegged, mortise and tenon joinery are just two of the standard features found in all Kestrel interior doors.
Custom Sized !

Hinged Doors

-

Sliding Closet Doors

-

Bifold Doors

-

Pocket Doors

Our extra strong interior louvered doors are made with full 3/8" thick louver blades and are available as fixed, operbale and faux louver blades. Our interior louvered doors are offered with 1.7/8" Traditional louvers, 2.1/2" Plantation louvers and 3.1/2" California louvers.

more interior louvered doors ...

---

Kestrel Solid wood interior panel doors are available with floating raised, flat and recessed panels with and without trim moulding. Panel interior doors can be built with single sided panels for closet doors and double sided panels for through way doors.

more interior panel doors ...

---

Our custom sized interior doors can be built with removable trim so that you can insert your own glass or mirrors. Use your own stained glass, beveled mirror or frosted glass to give your doors your personal touch. Doors are available with full height opening as well as combined with panels, louvers, bead board and tongue & groove.

more interior glass doors and mirrored doors ...

---

Kestrel interior fabric doors offer you another way to give your home a truly unique and personal touch. Built with a removable wood dowel you can you use your own fabric and then change it out as often as you like to give you rooms a new look.

more interior fabric Doors ...

---

Give your interior doors and Old World look with our tongue & groove designs. Our interior doors can be made with the tongue & groove running vertically, horizontally or angled for a Herringbone pattern. We also offer combinations of tongue & groove with louvers for ventilation or removable trim for your own glass or mirror.

more Interior Tongue & Groove Doors ...

---

Whether the interior doors you need are historic reproductions, something you saw in a magazine or a custom design for a unique application we can help. Just send us your designs and we will work with you to build your custom interior doors.

more custom interior doors ...

Optional Features

Every application is different and can have it's own set of requirements. Because of this we offer several options including wood species, custom stile and rail sizes, minimum air flow, arch tops and more. Click here for a complete list of available options.