| | |
| --- | --- |
| 800.494.4321 | Bahama Shutters as Awnings |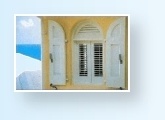 Home
Exterior Shutters
Interior Shutters
Measuring for Shutters
Shutter Hardware
Closet Doors
Interior Doors

Contact Us
800.494.4321

Custom Sized
Plantation Shutters!




---
Some blog posts
you may find helpful
How to choose a wood shutter
Bahama Shutter Hardware
On The Porch with Kestrel Exterior Shutters

One excellant use for Bahama Shutters is to be used as window awnings. Instead of shutters covering the full window, half height shutters propped out can provide shade for the entire window. If you look through the windows in the picture below you can see that the shutters leave almost all of the view open while blocking the sun.
Shutter Style :
AKE 2030
Exterior Bahama Shutters with 3.1/2" Fixed California Louvers
Material :
Sapele Mahogany
Location :
Clear Lake Shores, TX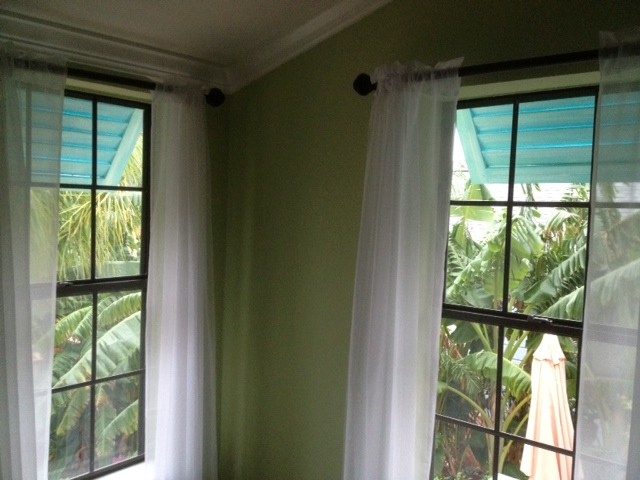 Custom Sized to your specifications
Standard wood species used are Sapele Mahogany and Basswood
Available as both Exterior Shutters and Interior Shutters
Made by Kestrel Shutters and Doors