| | |
| --- | --- |
| 800.494.4321 | Kestrel Fabric Closet Doors |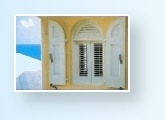 Home
Closet Doors
Interior Doors
Door Styles
Fabric Closet Doors

Interior Door Hinges
Exterior Shutters
Interior Shutters

Full Product Line
Contact Us
800.494.4321

Custom Sized
Fabric Closet Doors!



---
Some blog posts
you may find helpful
Tailored Fabrics for
Doors and Shutters
Glass Inserts for Custom Interior Doors
Should I go with bifold or sliding closet doors?
Subscribe

Custom Sized - Fabric Closet Doors


Custom Sized !
Why Kestrel Fabric Closet Doors?
Kestrel Fabric Closet Doors are built with a removeable, spring loaded dowel so that you can use your own fabric or choose from one of ours. We offer several hand printed designs that can be customized to match your color scheme. With this versatility these hand built fabric closet doors can match most any decor.

Standard Features
Solid Hardwood Construction to insure premium grade fabric closet doors. We mill all of our kiln dried lumber to insure qualtiy. We never use MDF or finger jointed material.


Pegged, mortise and tenon joinery that is historically accurate and provides a fabric closet door frame that out-performs dowel and screw joints.


Removeable, spring loaded dowels allow you to easily switch out your fabric whenever you wish to change the style of your room.


True Custom Sizing. We hand build every fabric closet door to your custom size so that they are a perfect fit. We never cut down stock sizes.


Plain Fabric and Hand Printed
We have several different hand printed, dyed and appliquéd fabric panels that can be customized in color and pattern.
Leed Credits
Kestrel shutters and doors can contribute towards LEED credits to help your project's LEED certification. To learn more contact our sales department.
Optional Features
You know how your room should look and you want a fabric closet door that will achieve that look. This is why we offer a number of options including customized fabric panels, wood species, custom stile and rail sizes, arch tops and more. For a complete list click on the Available Options tab above.
Custom Specifications
Should you have custom specifications, or an existing fabric closet door you need to match, just let us know and we will be happy to work with you.
Fabric Closet Door Designs

6030

6070

6022

6021

Shown

6030 - Fabric over Colonial Raised Panel Doors
6070 - Fabric over Bead Board Doors.
6022 - Fabric over 2.1/2" fixed Plantation Louvered Doors.
6021 - Fabric over 1.7/8" fixed traditional Louvered Doors.

Not Shown

6060 - Fabric over Tongue & Groove Doors
6550 - Fabric over Fabric Doors

Fabric Print Designs

Each design can be customized by color, design and size to fit your door.
Bamboo
Willow Tree
Arts & Craft
Shown

Bamboo - Hand printed by block
Willow Tree - Hand painted in a Colonial style
Arts & Craft - This Frank Lloyd Wright styled pattern is hand individual pieces of fabric hand dyed and appliquéd
English Cottage 1 to 4 - These English cottage garden panels feature several flowers and plants, all individually block printed
Pine Cones - Stickley style pine cones hand printed by block on tea stained fabric
Thistle - Milk Weed thistle hand printed by block
Hollyhocks - English Hollyhocks hand printed by block on tea stained fabric
Poppies - California Poppies hand printed by block on tea stained fabric

Cottage 1
Cottage 2
Cottage 3
Cottage 4
Pine Cones
Thistle
Hollyhocks
Poppies
Options for Louvered Doors

In addition to the options that are suitable for most styles of doors (found here) we offer the following options that are specific to Fabric closet doors.

Finishing

We offer our doors unfinsihed as well as primed, painted and stained. Custom color matching is available on paint and stain finishes as is tinted priming.
Applications
Closet Doors - Fabric doors are well suited to closets as they help provide ventilation so that your clothes and stored items do not become musty.


Interior Doors - Fabric interior doors can allow free air flow through out your home resulting in better distribution during heating and cooling. By using different fabrics you can also give each room its own style.


Cabana Doors - For exterior applications where you need ventilation, such as cabanas, outdoor showers and changing rooms we offer fabric doors built from either Spanish Cedar or Honduran Mahognay.


Wardrobe Doors - Retrofit that old wardrobe or book shelf with a new pair of Kestrel fabric doors with custom hand printed designs to give your room a whole new look.


Utility Room Doors - Instead of trying to hide your laundry or utility room make them stand out with a hand printed fabric door.